Luxury Fashion Masks with REAL Protection
LUXURY FASHION MASKS
WITH
REAL PROTECTION
We have been designing and manufacturing fashion for men for almost 100 years – and masks for hospitals since the onset of the pandemic.
We now combine our technical knowledge with our fashion expertise to produce a mask for the public that combines fashion, safety, and comfort.
Crafted with 100% Egyptian cotton woven in Italy—highly breathable, hand and machine washable—in a collection of handsome patterns.
Designed to fold and use as a pocket square.
Two layers of the Egyptian cotton form the mask exterior. The interior features a soft cotton pocket for a replaceable SMS filter that covers the mouth and nose.
This is the same filter material we use in our masks for hospital workers, and it is the first time you can get these filters in a fashion mask.
The mask is designed to fit comfortably and securely over the face and nose while providing less direct contact to the mouth and nostrils.
Each mask comes with a matching fabric band that can be placed behind the head to eliminate pressure behind the ear when wearing the mask for extended hours.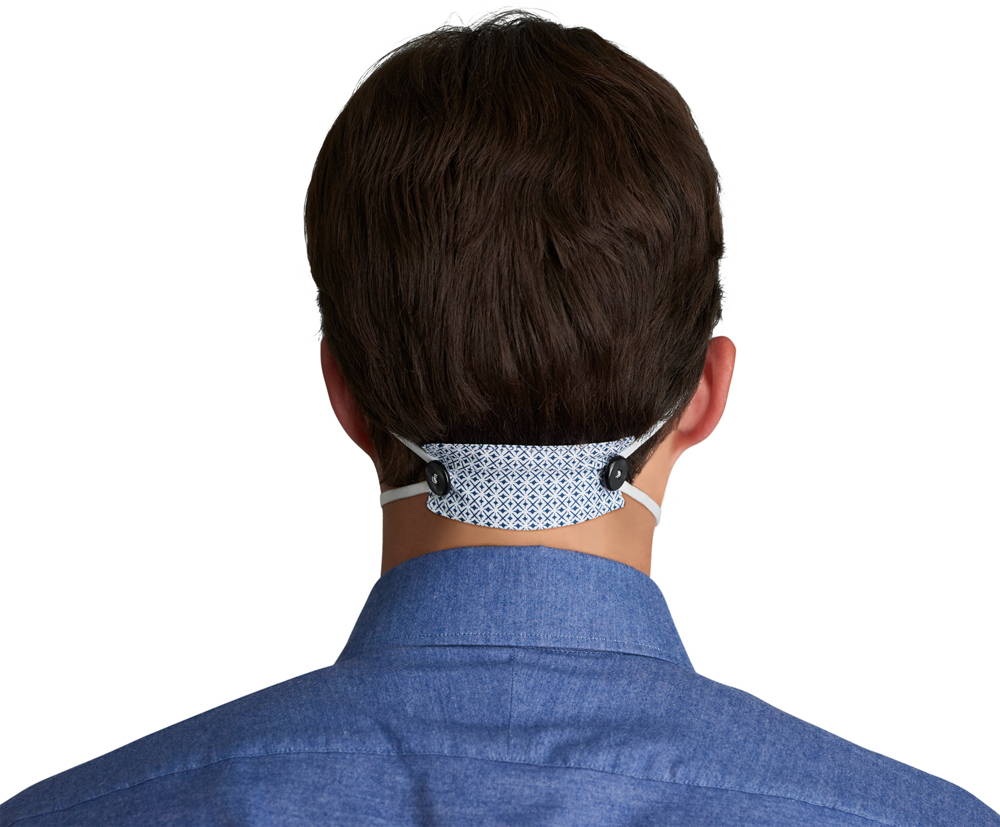 In March 2020, our organization quickly began manufacturing personal protective equipment in response to the needs of healthcare and frontline responders in the battle against COVID-19.

Working closely with a local hospital and their head-of-surgery, we produced a mask that could be used in the absence of N95 and surgical mask inventory. Our Montreal facility is on track to produce over 2 million hospital gowns for the governments of Canada and Quebec.