Samuelsohn Produces Surgical Gowns
Our Montreal factory is on track to deliver 2 million medical-grade gowns for healthcare workers on the frontlines of the COVID-19 pandemic.
Our factory has reopened to produce essential personal protective equipment for hospitals and healthcare facilities in the Province of Quebec. Leveraging the talents of our cutters and sewing machine operators, we are manufacturing medical-grade disposable gowns. Together we are stronger and we are proud to contribute to the global fight against the advance of the coronavirus.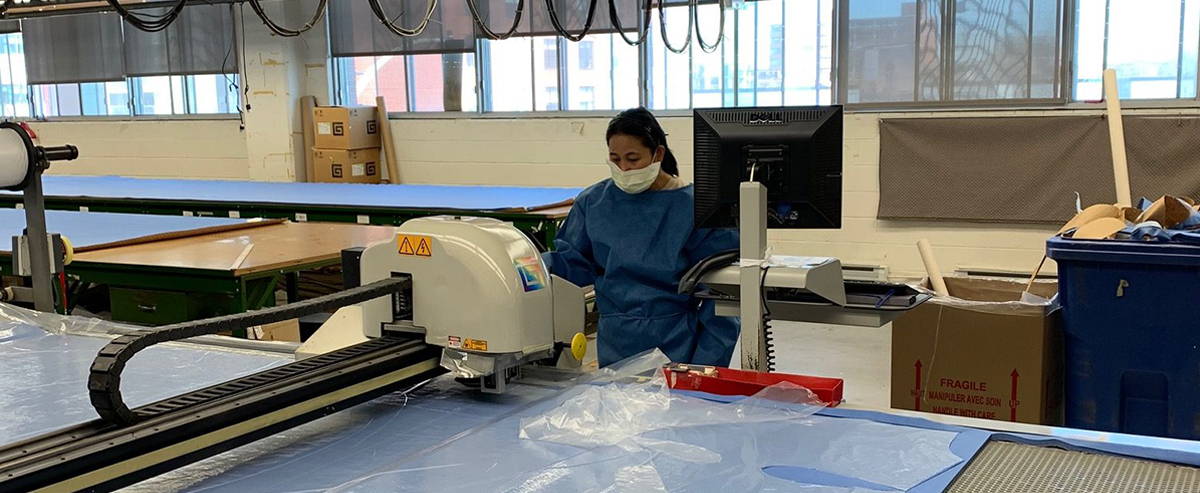 We have open positions for cutters and sewing machine operating to assist in the production of PPEs and luxury tailored clothing. To apply contact: hr@samuelsohn.com
Leave a comment