A NEW DEFINITION OF LUXURY
Our unique combination of bespoke tailoring techniques plus high-end, high-tech fabric allows us to create a luxury product that puts performance first.

Free-floating interlining made from the finest italian materials
Helps the garment mold to the body and offers a more personalized fit over time. Only real horse-hair tail canvas chest pieces are used.

Individually-measured canvas for made-to-measure orders ensures a much more personalized, precise, and comfortable fit.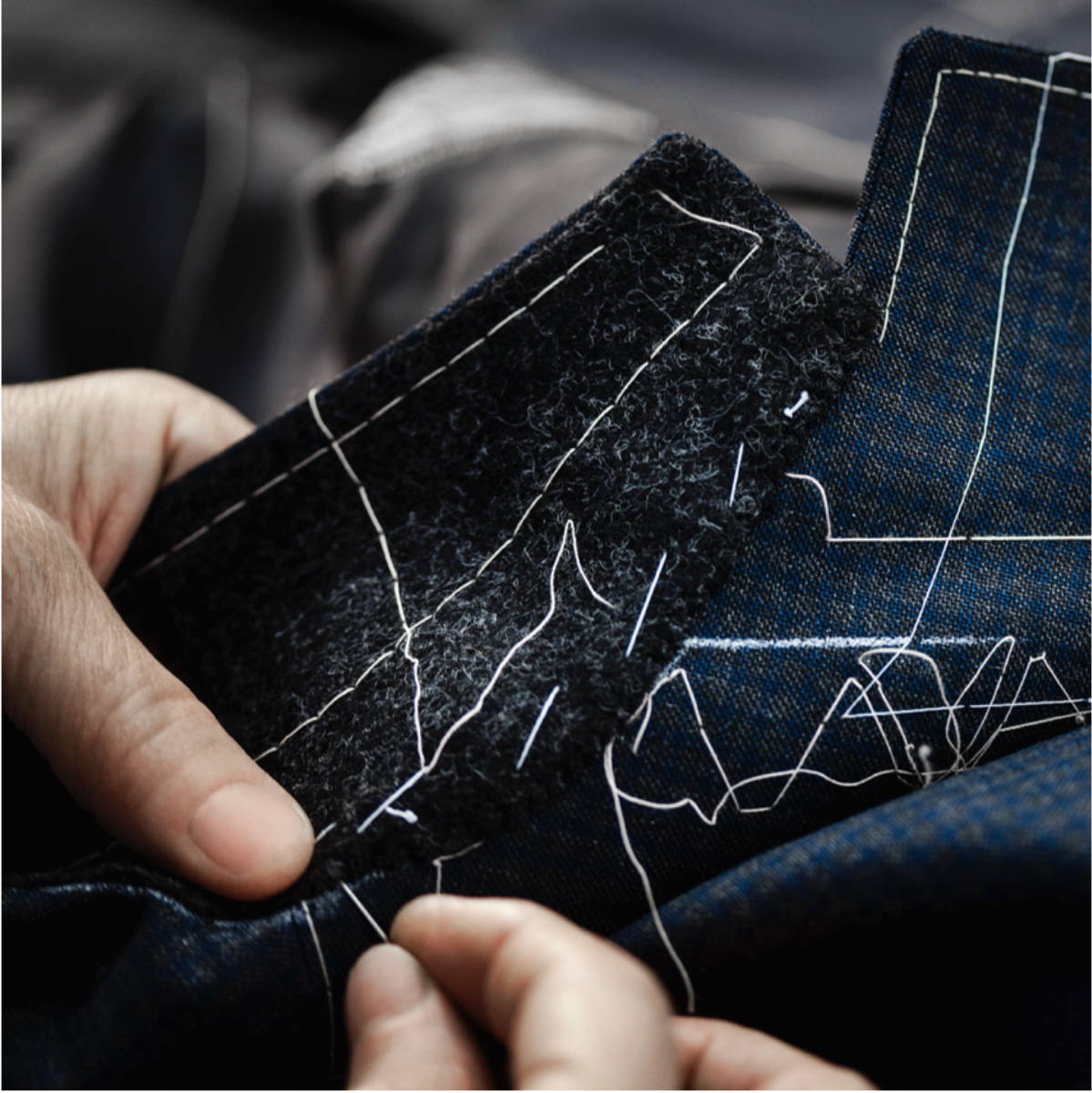 All collar assembly is hand-sewn. The canvas underlining is stitched onto the collar felt so it lays better.
Individually-measured canvas for made-to-measure orders ensures a much more personalized, precise, and comfortable fit.

HAND STITCHING AND CONSTRUCTION OF THE LINING IS PRECISE
and provides a true fit. We focus on working with fabric and
materials of the highest quality.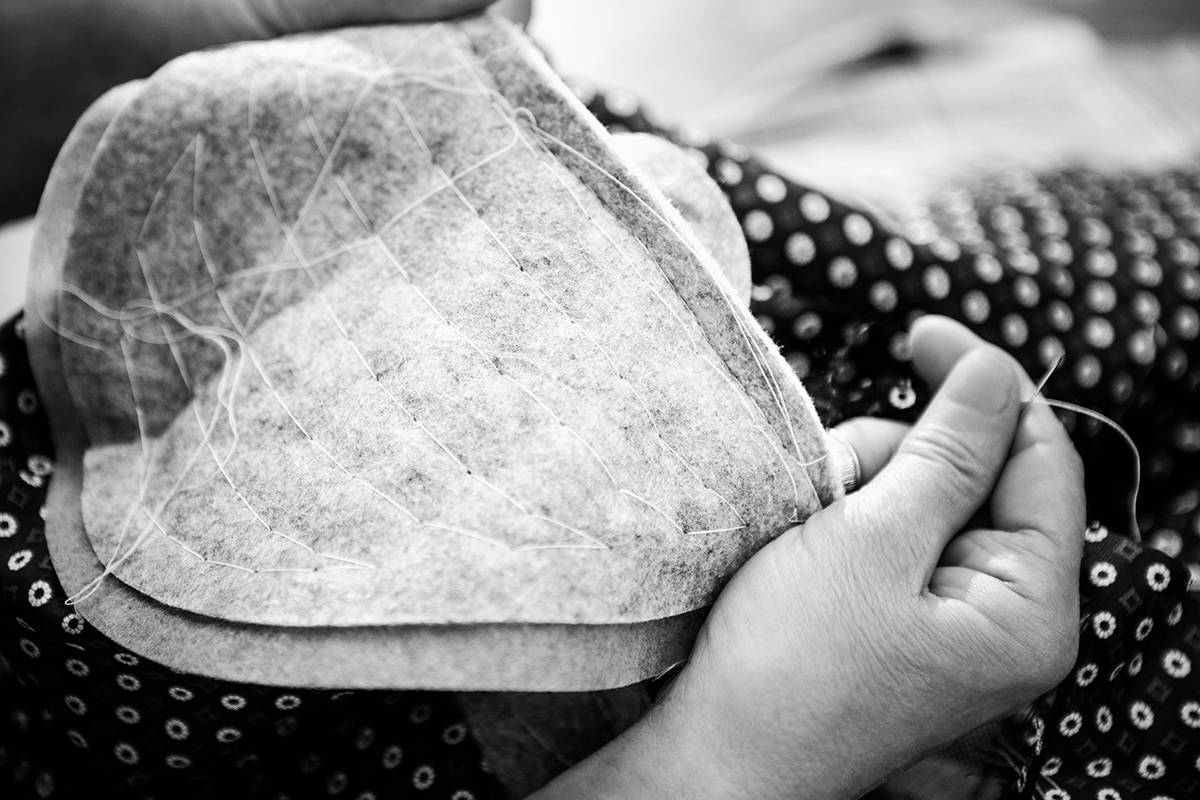 Shoulder pads and sleeve heads are basted in with soft stitches using Italian trimmings.
12 artisans work exclusively on closing armholes and lining sleeves by hand, to a maximum of 26 suits a day each, to add comfort and greater range of movement.
MADE-TO-MEASURE ALTERATIONS ARE CUT BY HAND.
More precise fittings let us offer more modifications and a perfect fit.
FABRICS OF DISTINCTIVE QUALITY.

Samuelsohn uses only the finest fabrics sourced from the best mills in Europe, chosen by our designers and merchandisers for their quality and performance. We carry a special selection of exquisite custom linings and buttons for even greater customization.

WE FOCUS ON SINGLE AND LOW-PLY CUTTING.
This allows for greater accuracy and less distortion when cutting plaids and stripes.
MORE GENEROUS SEAM ALLOWANCES EXCEEDING INDUSTRY STANDARDS.
This provides greater flexibility in alterations and stabilizes fabric to reduce wrinkling in the seams.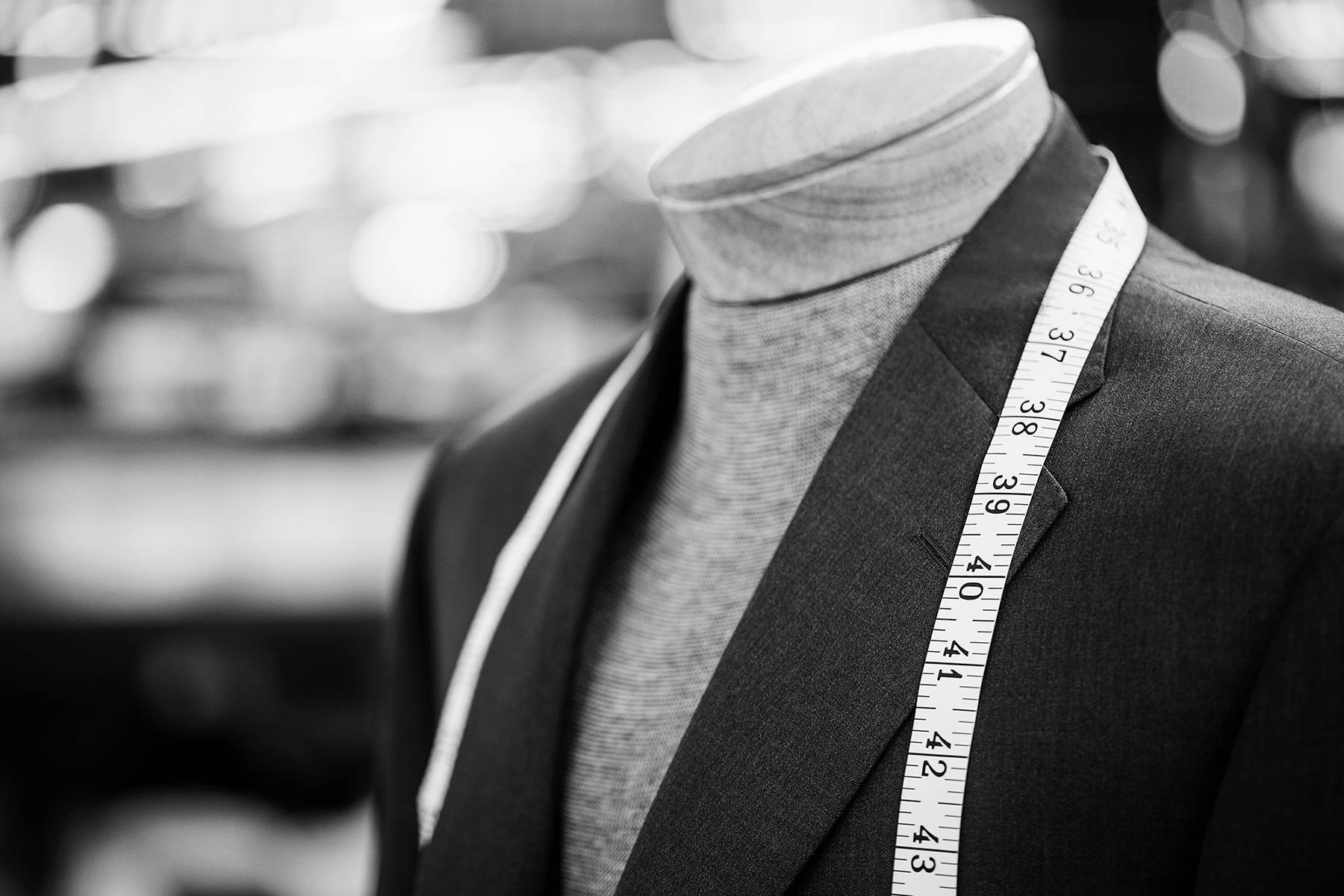 Every made-to-measure garment goes through a rigorous inspection process
Using special software which tracks every measurement, before and after pressing.

Four step final check:
1 - Table
2 - Bust form
3 - Hanger
4 - Shoulder tissue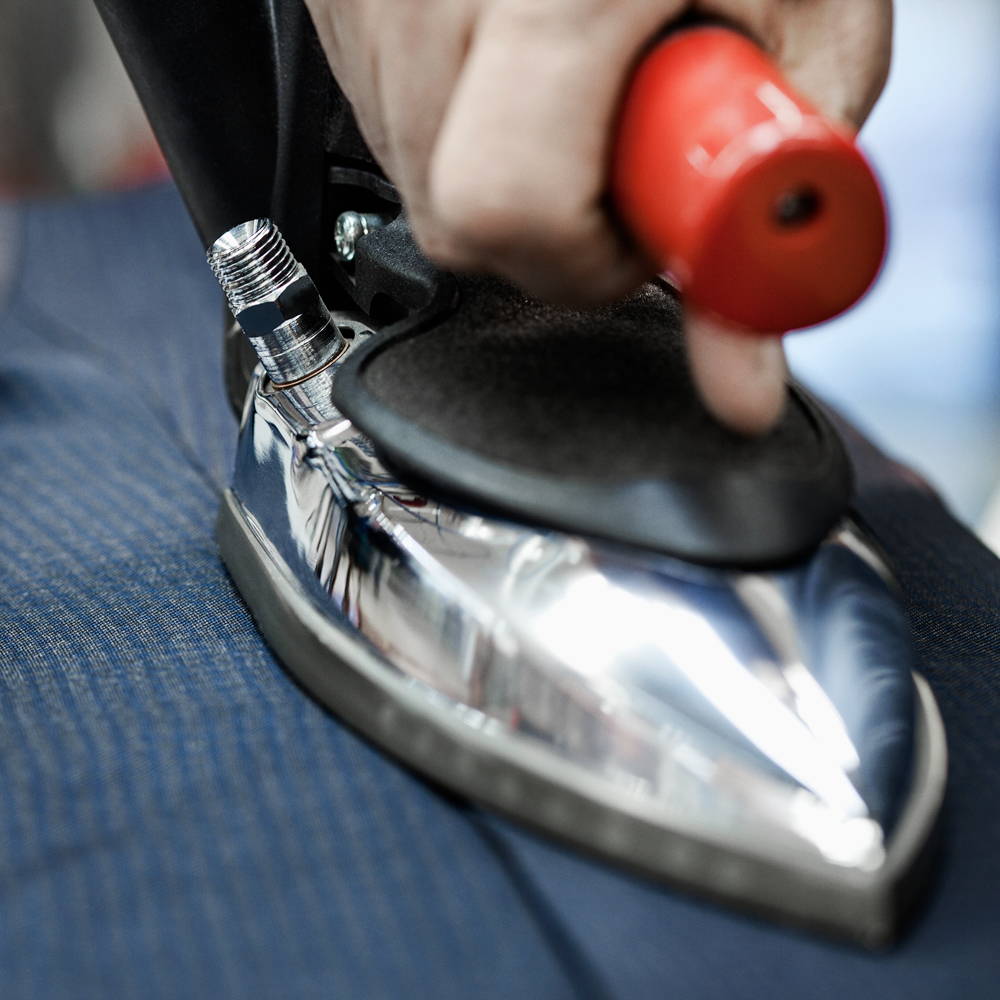 Each garment is finished by soft hand pressing, inside and out, in the hands of one operator.
Greater control ensures a more precise finish, smooth finish.

Horn buttons are sewn on by hand and edges are finished with hand-tailored stitches
to ensure a beautiful and luxurious finish on every garment.

Our attention to detail Extends even to shipping
where we insist all garments are hung with 2" between them to maintain their ideal form and appearance.